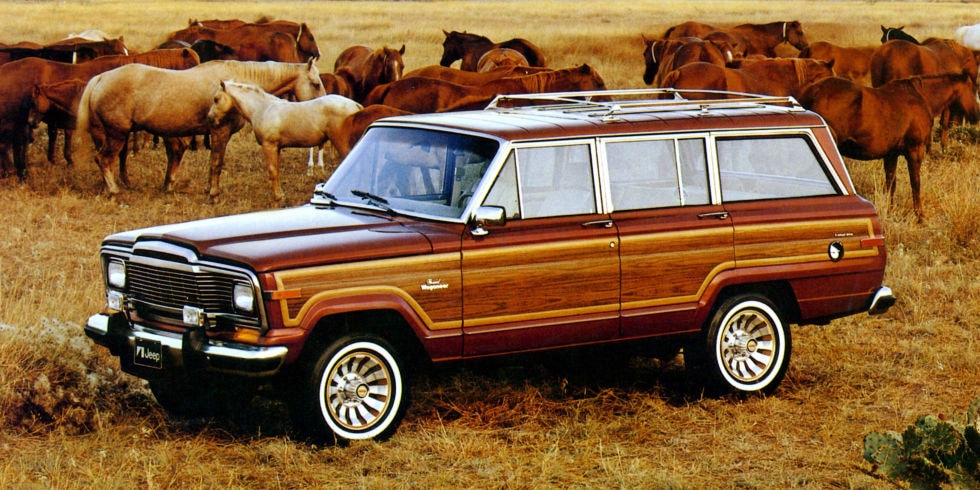 Do you remember taking road trips with your parents in a massive family vehicle with AC, comfy seating, and power windows? Designed to carry everything a family could possibly need on driving vacations, the Grand Wagoneer was among the most dependable, most beloved vehicles Jeep has produced, and it's going to make a return to the Jeep lineup in 2019. Featuring a refreshed look and the latest in modern creature comforts, the new Grand Wagoneer will be a great way for families to get around, but it should also deliver the nostalgia factor that Jeep enthusiasts will remember.
We don't have full specs or pricing for the 2019 Jeep Grand Wagoneer, but the manufacturer has allowed customers to have a sneak preview of what to expect for their newest addition to the family. The details released by Jeep are as follows:
The 2019 Jeep Grand Wagoneer will sit above the Grand Cherokee in terms of size, price, and amenities
Seven element headlamps and taillamps highlight the exterior of the new Jeep Grand Wagoneer
The new Grand Wagoneer will feature three-row seating, and appears to have a wider stance than the Grand Cherokee
There will likely be at least three engine options: a V8 Hemi®, a diesel engine, and a V6 gas, but customers shouldn't rule out a Hellcat-powered edition
Can't wait for 2019? Neither can the team at Griffin Jeep in Milwaukee. Check out our current inventory of new Jeep SUVs and find a new vehicle capable of handling the to-do list of a growing family. Contact our team through our online form or by phone at (888) 378-5237 to learn more about current inventory at our Jeep dealership.