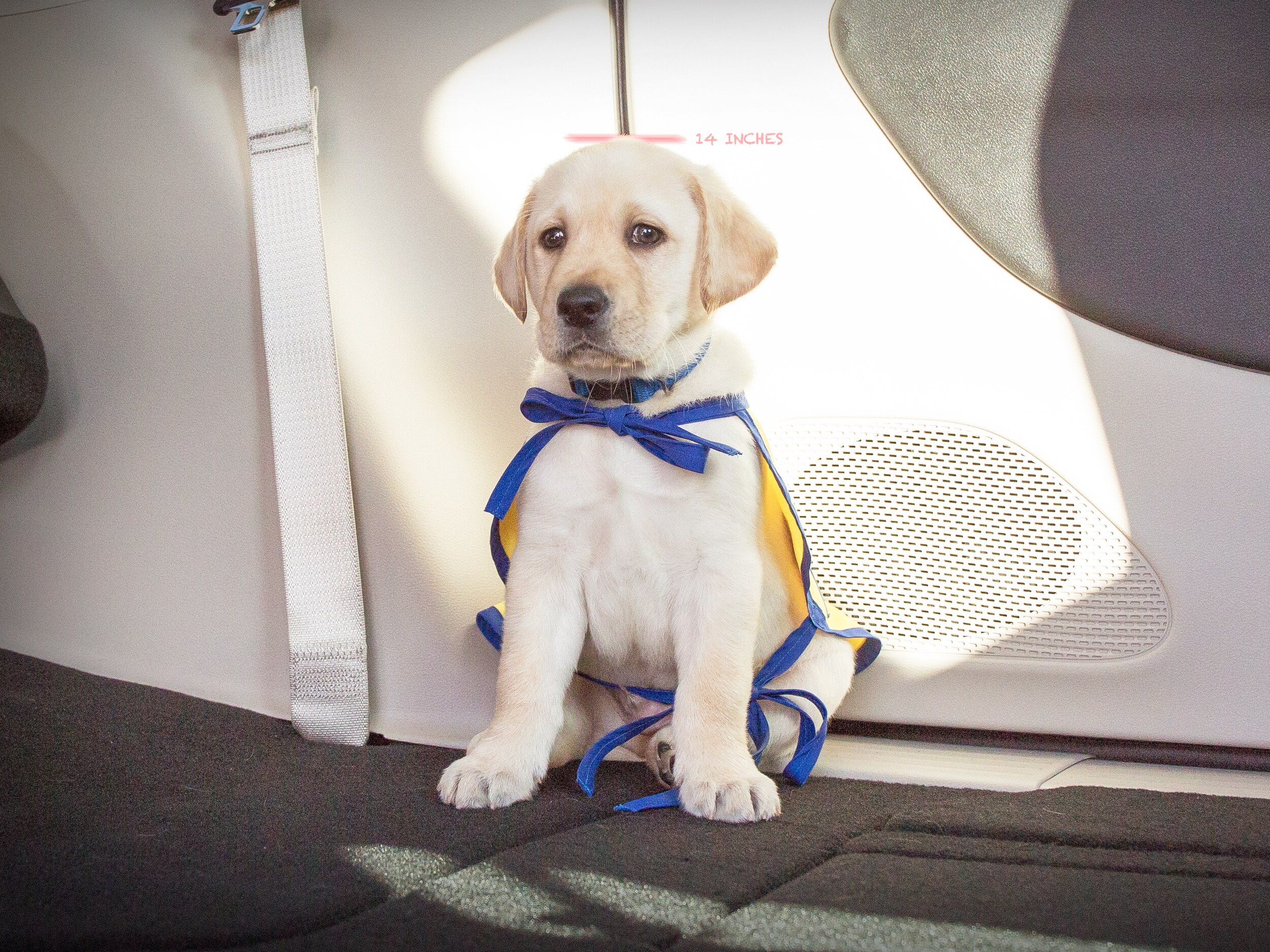 What has four legs and drives? Foley the PacifiPuppy, when he's in his new Chrysler Pacifica minivan! Chrysler and Canine Companions for Independence have partnered to provide greater awareness for service dogs. The joint campaign between the auto manufacturer and the living assistance group will track the development of Foley, a Golden Retriever/Labrador, from a puppy to a full canine companion for a human in need.
Fans can track Foley's development with the #RaisingFoley and #FoleyFriday hashtags on Twitter, Instagram, and Facebook.
The 'Give A Dog A Job' campaign is going to highlight what it takes to become a service dog, and how the new Chrysler Pacifica with upfits from BraunAbility can make life easier for individuals who need mobility assistance.
The new Chrysler Pacifica minivan is an ideal vehicle to upgrade into a mobility van. Featuring plenty of room, several upfit options for ramps and tethers, and the latest in adaptive technology, the new Pacifica can be easily modified to assist a driver or passenger in need of transportation.
Discover your next new minivan at Griffin Chrysler in Milwaukee, and then get in touch with a mobility specialist at our dealership through our contact form or by phone at (888) 378-5237 to learn how to find a transportation solution.