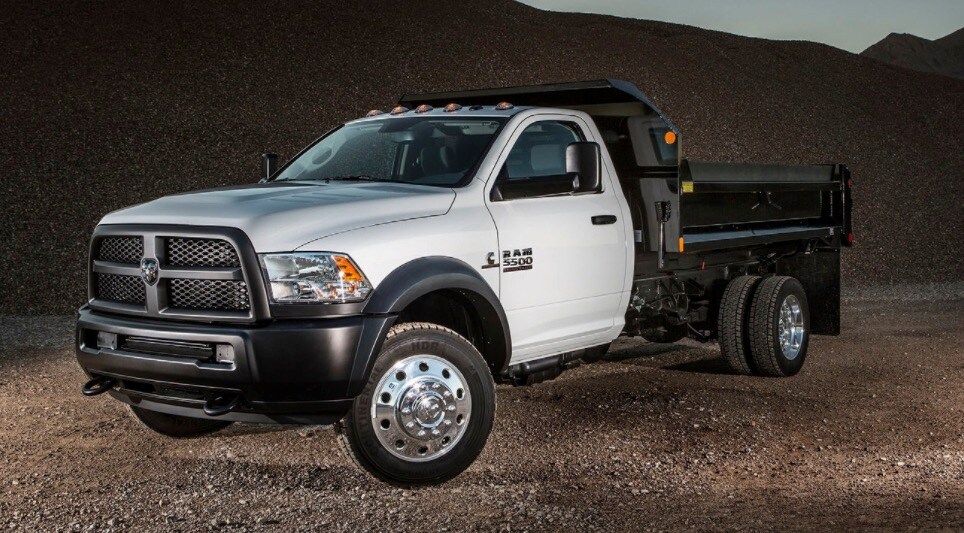 Your Ram commercial truck or van is how you earn a living and put food on the table for your family. Your job is about to get easier with Ram. With three new programs, Ram has simplified the commercial upfit process. Taking advantage of virtual reality technology, specialized certifications for upfit technicians, and reengineered models, finding the custom options you need to be more efficient and serve your customers better is simple.
New programs developed by Ram for commercial truck owners are as follows:
Ram Augmented Reality Commercial Upfit Configurator provides a 3D representation of your next new truck or van with the custom features and storage that your industry demands
Ram Commercial 'Q-Pro' upfitter certification program to enable more technicians at dealerships to complete commercial upgrades for your truck or van
Updated Ram chassis trucks and vans to accommodate a larger range of upfits, including aftermarket upgrades
Do you need to add a new commercial truck or van to your growing business? Griffin Ram in Milwaukee has the complete new lineup of commercial trucks and vans for you to put to work. Discover your next new Ram truck or ProMaster van in our inventory, and then contact a commercial vehicle specialist through our online form or by phone at (888) 378-5237 to get more information about commercial upfits available through us.