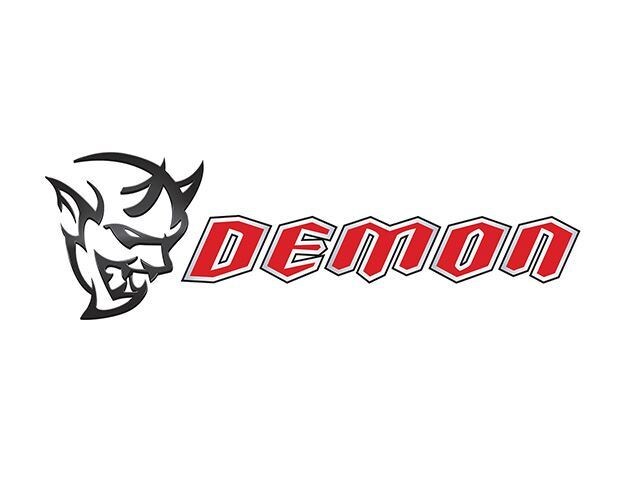 While the official debut of the 2018 Dodge Challenger SRT Demon is still about a month away, news has been slowly trickling out of Detroit for a while now. We don't know everything that Dodge engineers have developed for its higher performance version of the Challenger Hellcat, but we do have a tidbits of information for what's in store for the SRT Demon.
The Challenger SRT Demon will be equipped with a 'trans brake', a device that allows for cars equipped with automatic transmissions to still launch off the starting line.
Optimized Launch Mode is included to ensure that the Challenger SRT Demon is at the desired RPM and the supercharger is built up to maximum boost.
Real-time horsepower and torque output will be included with the infotainment system.
The first production car to have a 'Run Chiller' that allows the coolant fan and intercooler pump to continue running after the engine is shut down.
Four drive modes are rumored, including custom, auto, drag, and race gas mode.
A stronger driveshaft capable of handling 15% more torque than the Challenger Hellcat has been added to the SRT Demon.
The first production car to be fitted with drag radial tires with 12.6-in. of tread width on 18-in. by 11-in. wheels.
More than 200 lbs. lighter than a regular Challenger Hellcat.
We know that performance enthusiasts are eagerly anticipating the release of the 2018 Dodge Challenger SRT Demon, but the Hellcat edition is still available at our dealership in Milwaukee. Add 707 HP and a 3.6 second 0-60 MPH acceleration time to your weekend adventures with a new Hellcat with Griffin's Hub in Milwaukee. Our dealership has a select inventory of Dodge performance models for customers in need of greater power to check out.
Find out more by contacting our team by phone at (888) 378-5237 or by using our schedule test drive form to get behind the wheel today!