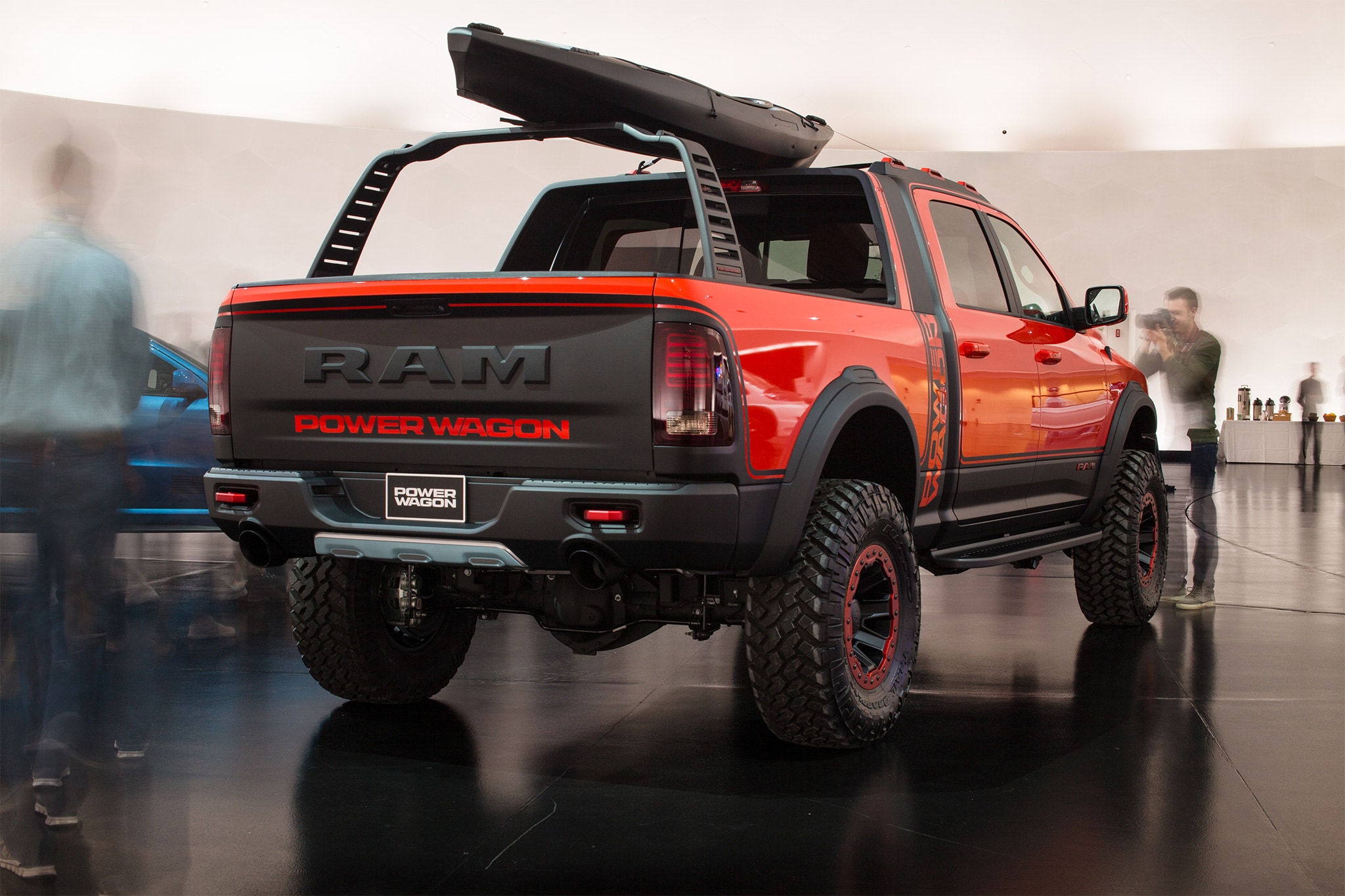 Ram trucks aren't known for their subtlety, and the new Macho Power Wagon concept dials up the in-your-face nature of the popular super-duty truck. Featuring a Macho Mango paint scheme, an updated rack, massive 37-in. tires, and retro-inspired details, the new Power Wagon concept is a fitting tribute to the Power Rams of yesteryear.
Originally released from 1977 to 1981, the Ram Power Wagons featured 4WD capability, two-tone paint with stripes added, black bumpers, and roll bars. They also provided an aesthetic that was uniquely 1970's and uniquely macho.
The latest Power Wagon concept has a few nods to the past, but it's clearly engineered with more macho and less retro. A massive 6.4L V8 engine provides incredible power, while custom bumpers, skid plates, tow hooks, and wheel flares add greater protection and a tougher aesthetic.
In the back, a new rack system featuring in-bed tracks and a pair of hoops that slide to add a longer utility rack. The all-new Ramrack system is still in development, but may be making its on-road debut soon.
Can't wait for the new Power Wagon concept to become a reality? Take a look at the new Ram truck inventory to find the power and performance that your active lifestyle demands with new 1500, 2500, and 3500 models in stock at Griffin's Hub in Milwaukee, WI.
Discover your next new Ram pickup truck at our dealership, and use our schedule a test drive form to get behind the wheel today!